WelcomeTrack helps e-retailers build customer loyalty in the post-purchase phase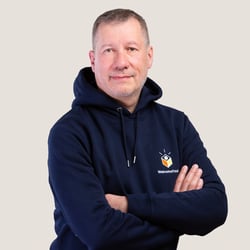 "Designing and developing solutions to enable your business to run smoothly reliably, and efficiently."
Frédéric Mirebeau, CEO of WelcomeTrack
During his time as an online retailer, Frédéric Mirebeau, the founder of WelcomeTrack, had to deal with dissatisfied customers calling about delivery issues, such as delays, breakages, or loss of packages. As a result, he developed a centralised tracking tool to monitor the status of his shipments.
As soon as it was launched, major French e-commerce brands including Fnac/Darty, Decathlon and Motoblouz, adopted the solution and participated in its development. WelcomeTrack, which was originally intended to track logistics and shipments, was soon enhanced with customer relations and marketing functionalities, and is constantly adapting to the evolution of e-commerce to best address its customers' needs.
Today, major e-commerce players, as well as our original clients, use our post-purchase solution with convincing results. Amongst them you'll find retailers, such as Auchan, Monoprix, But, Jules, Leroy Merlin* and pure players (Alice's Garden, Sézane, Le slip français, etc.).
* Equivalent of Tesco, M&S, Robert Dyas, Burtons and B&Q in the UK